We had a successful meeting for MLK day! What a great way to start the year off.
We almost had the house at full capacity today!
Thank you to everyone who showed up to make sandwiches for the homeless for our service project, and to begin planning for our summer programming.
This year's theme for camp will be space theme. The months we are expecting to hold camp will be July and it will be five day camps.

We would like everyone to start brainstorming ideas for camp such as crafts, recreation, games, and workshops.
We all decided that we will meet back as a group in February to hand out toiletries to the homeless.
We will start having more bi weekly meetings at Ms. P's house to plan for summer.

The next meeting we will all get together will be January 28th at 4:00pm.
If you have time please come by join us for snacks while we begin more planning for summer.
Please remember that all our efforts count!
​


Powered by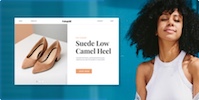 Create your own unique website with customizable templates.